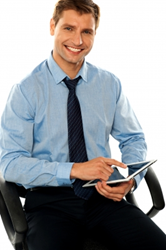 New York, NY (PRWEB) January 21, 2015
Adults who are now at or nearing the retirement age of 65 in the U.S. can now learn about housing industry investment strategies when visiting the JWB company website. A Baby Boomer guide to buying real estate has been created and can be easily downloaded at http://www.jwbrealestatecapital.com/best-rental-property-deals-in-2015.
The guide has been created to provide investing solutions to adults who were born between 1946 and 1964 in the U.S. Because adults can have many retirement planning options, the JWB company has now opened many different programs to introduce to investors across the country this year. Several strategies are now explored in the accessible guide.
"We've experienced growth for our clients over the past several years and now promote between 6 and 12 percent returns for clients," said a JWB rep.
The active real estate programs that are part of the JWB Group services for 2015 include more than options for adults from the Baby Boomer generation. Young adults who are building wealth through bonds, IRA or other investments could benefit from the JWB turnkey options that are now in place nationally.
"We're now one of the only capital companies in the U.S. that provides out of state investors with an easy entry in the housing market as a real estate owner," said the rep.
The JWB company continues to create new content for use on its website and for sharing across mobile platforms. A dedicated mobile part of the company website at http://jwbrealestatecapital.com/m is now searchable and direct access to blogs or investing guides can now be found in this content area.
About JWBRealEstateCapital.com
The JWBRealEstateCapital.com company offers a fast track program to help investors purchase rental homes that are already setup for residual income in the U.S. The company works closely with investors across the country to manage purchased homes. The JWBRealEstateCapital.com company has created new programs to assist with 1031 exchanges, IRA and 401K investing and turnkey solutions for beginners in 2015.