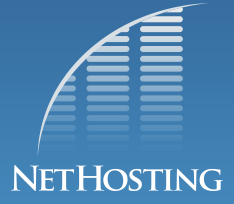 Orem, UT (PRWEB) February 23, 2015
NetHosting, a leading provider of cloud, dedicated, and virtual hosting has recently unveiled a new site design to better address the needs of its demographic. The full revamping has included a special Home page focus on the drastically reduced pricing of its professional web hosting service, a shared hosting product comparable to Bluehost and HostGator.
Also spotlighted above the fold are icons for easy-to-install software available with each shared hosting package, including WordPress, Drupal, and Zen Cart for ecommerce sites.
The redesign also includes responsive design elements, which will allow site visitors the ability to browse the site easily on all mobile devices, not just on their desktop displays. This will grant users easy access to their backrooms on-the-go.
"At NetHosting, we understand the nature of ingenuity," stated Lane Livingston, NetHosting CEO. "It's an ongoing, continual effort to improve, perfect, and excel in our products, services, and image. Our mission is to create competitive, reliable solutions for our customers in effort to help their businesses succeed. Our recent redesign is a continuation of this effort."
Other notable changes include new headers on each of the main pages and restyled Login page. Click here to explore the new site.
About NetHosting    
NetHosting has delivered custom hosting solutions for nearly fifteen years. Serving enterprises of every size, its products include a broad range of cloud hosting and storage options as well as dedicated, managed, and virtual hosting services. Housed within a state-of-the-art PCI certified data center, each service is packaged with a 100% uptime guarantee and the personal support of a Dedicated Expert™.
Curious to know what sets NetHosting's Dedicated Experts apart from other support teams? Find out at http://www.nethosting.com or follow us @nethosting on Twitter.